So finally after a long time, approx 1 and a half months later, I start again.. my time-consuming pencil sketches.
A couple of days back I start this warm-up drawing of a really beautiful person who goes by the name, Alicia Vikander. If you're one of the few people who don't know who she is, then you probably might have not watched Ex Machina, The Man from U.N.C.L.E., Jason Bourne (2016) or the famous and brilliant The Danish Girl. And yeah, she won an Oscar for that. She is also the upcoming Lara Croft, which is one of my favorite video games(Tomb Raider). So, you can say I'm already a fan.
Anyways, I'm going to do a warm-up sketch and by warm-up I mean, I'll only be doing her eyes and not the full portrait sketch, which you can say in a way isn't fair, and I'll agree but a full portrait sketch will come later. Also, her eyes are really beautiful that it'll be a little difficult to replicate them in a drawing but I'll give my best shot.
Another important update, or not important if no one cared, but still an update, I've decided to post all my drawings on this blog too. There's a link in the menu at the top through which you can view my drawings. There are only 5 right now but will upload all in a couple of days. And if you like them, then please do click that like button, because as I said before, even a single like motivates me to move forward and continue with what I do. :)
I'm guessing this post is going to be super small but let's see.
So, I've taken another big decision in my life, or I'm going to in the coming week. And that is….. to cut my hair.
So as you can see, I have a messy (but really nice) long hair, which I have been growing for the past 10 months. This is the first time I've ever let my hair grow for that long and it was only because I always wanted to know how I would look with long hair and also in a ponytail. I never had the chance or the courage to ever do it because 1. I was in school/college and having long hair was against the "discipline", and 2. I was really thin and really self-conscious and feared that I would look stupid and people would make fun of me. But for the past one year, since leaving college and job and mostly due to being home, I've gained weight(in a good way) and decided to just go ahead and grow my hair long. And, not only did that make me feel confident about myself but also the few compliments that I got from people made me feel good about myself. This made me think and believe in one thing..
It's not the looks or the clothes you wear that matter, but the attitude and the confidence in the way you carry and present yourself is what really matters.
This is actually true and people find you much smarter and confident than you are, which is always a good thing.
But coming back to my hair, they are getting out of hand.. literally. I mean, how the hell do women maintain their hair so well. That's one hell of a task. So, not ready to spend more time in maintaining my long wavy beautiful hair, I have, with a heavy heart, decided to cut them short. It'll be really hard to do it after spending so much time with them, but, someday I would have to. I'll miss them very, very much.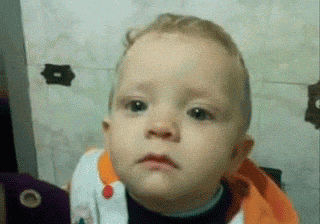 Enough of that emotional nonsense, I'm just happy that I did something that I always wanted to do and so I can strike it off my bucket list. Now the only thing that would remain is to completely shave it off, but that's for later.
Another reason, which is a completely weird one and one that my friend told me is that, cut your hair and everything will we go according to plan, like selling the house. Before you call me mad for believing in her.. I don't, and she is mad. Not the mental mad, even though I call her mental sometimes(that's what best friends do right?), but she always gives these out of the world ideas, just for fun. I'm 5'7 and she is around my shoulder height, but her brain runs faster than her in these type of weirdness. Small little weird creature she is.
So, that's all for my hair update. I am pretty sure the coming week will be the last of them and I'll probably have short hair. Not short-er, as in shorter than what I have now, but short.. like really short. Funny thing about short hair is, I always used to have a haircut once in 3 months. So, every 3 months I would have nice long good hair and then suddenly completely short, like almost military-cut short. So, there was one incident when I was working in my one and only job. When I started my job I had normal length hair, which grew long after 2 months. Long as in, covering my back neck but not long enough to tie it up. And then suddenly I cut them short during a weekend and when I went for work the next Monday, one of my teammate, a girl, said she couldn't recognize me. I was like, what??? Happily surprised. :D That was the first time someone said they couldn't recognize me only after a haircut. I also had a beard before which I had shaved after the cut, so probably that would have also been another reason. Like going from a grizzly bear to a clean-shaved and cut, practically a new person. That was fun though.
I did have some weirdly nice experiences. Hopefully I'll have more in the future.
I guess that is all for this post. Definitely wasn't a short post, but was fun.
Hoping to have a nice haircut. Till then, this is Nad, signing off.
Goodnight.
---
Consider supporting me. It'll help me with this blog and all my other work. Thank you. :)
Patreon | Donate
Support while shopping :)
Amazon India: http://amzn.to/2qU8njw
Amazon US: http://amzn.to/2pOEIqQ